---
It's a dream-come-true, especially for former students: The setting where they struggled to stay awake is now a place designed for the best in a comfortable night's rest.
---
×
×
Video Tour: The Benham School House Inn
×
Video Tour: The Country River Inn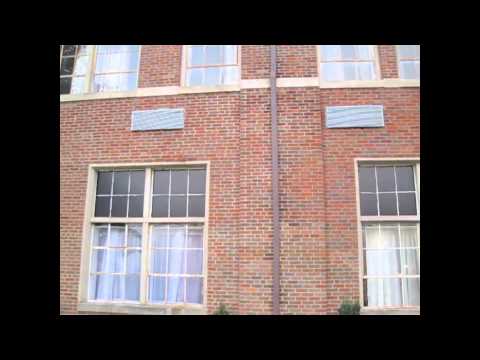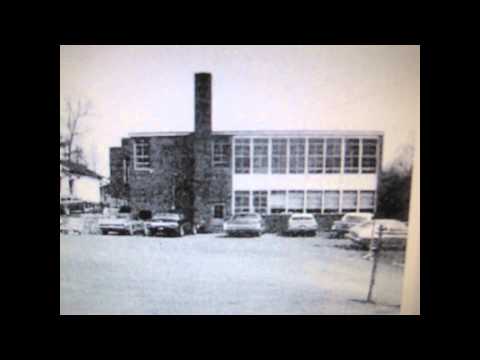 Melvin Dixon pulls and tugs. But he cannot get his locker open. "Stuck," he says, smiling.
Good thing that doesn't matter anymore. It's been about 35 years since Dixon needed his locker while attending the eighth grade in Benham, Kentucky.
So, why is this all-around nice guy still standing in the hallways of the old Benham School?
Well, he's not a teacher, and he's not a principal. Dixon is, instead, the innkeeper of what is now called the Benham School House Inn.
Today, perhaps ironically, Dixon's job includes raising the flag out front – just like he did as a student, all those years ago.
But, here's a big change: "I have slept in the school," Dixon says, smiling. "The beds are very comfortable."
Benham School House Inn ranks among a small number of educational institutions in the mountains – including a women's college and a one-room school – that have become overnight accommodations.
Come check in like you would enroll for your first day in class. Carry a suitcase like a book bag. And don't worry about making the grade. Why, you don't even have to make the bed!
Just remember: Dismissal is now your checkout time.
Benham School House Inn
100 Central Avenue, Benham, Kentucky,
606-848-3000 | kentuckytourism.com
Some guests at the Benham School House Inn look at the old lockers in the hallways and appear initially hesitant to spend the night. "I guess it's just that thought, 'I'm sleeping in an old school,'" says the innkeeper, Melvin Dixon. "Then they see the rooms. And the rooms sell themselves."
This hotel offers 30 plush guest rooms that are numbered, mostly, for the years that the school in Benham, Kentucky, was open to high school students: 1928 to 1961.
Classes for elementary grades were held through 1992. Four years later, the entire inn opened.
The principal's office became a dining room, and the old library graduated into a guest room. "We have three rooms that are the size of a classroom," Dixon says. "All the other classrooms, they split in half. So, one big classroom is now two lodging guest rooms."
Many visitors are former students. The school's alumni have, in turn, donated money to renovate the handsome brick building. "They didn't want to see it abandoned," Dixon says. "And, they wanted that school feeling when you walk in."
Restaurant for Recess: Enjoy complimentary breakfast with breads, fruit and cereal at the Benham School House Inn.
Bramwell High School ATV Lodge
205 Bluestone Avenue, Bramwell,
West Virginia
304-754-5500 | ridehatfieldmccoy.com
Lying near West Virginia's popular Hatfield McCoy Trails, the Bramwell High School ATV Lodge caters to customers who love to ride all-terrain vehicles.
"It's kind of a dormitory-style set-up," says the owner and operator, Eric Dunham. "People get to hang out and meet different people, and they end up having a really good time together."
The old high school at Bramwell closed in 2004. But one section – the gymnasium and the band room – was recently refurbished as the lodge in Mercer County. "And I like knowing it is being used for something to bring people here," says Bramwell's mayor, Lou Stoker, who attended the brick high school in the 1950s.
Sleeping in this old school – with group rates averaging about $25 per person – is kind of like a giant sleepover: You bunk in communal sleeping quarters and take turns sharing the bathrooms.
Restaurant for Recess: Sample the crab cake slider - with some sweet tea - in nearby Bluefield, West Virginia, at the Rail Yard (304-800-4141), a restaurant where postcards of the past lie under glass on the tabletops.
Country River Inn
9060 Gatewood Road, Fayetteville, West Virginia
304-574-0055 | countryriverinn.com
Alice Cooper may have had a hit singing "School's Out" for summer. But, in the heat of summer from June to September, it is actually cool to be in the school now known as the Country River Inn in Fayette County, West Virginia.
"There are times when we go 110 days straight without a day off," says the owner, Richard Arnt, who operates the six-room inn with his wife, Lois Amos, and their daughter, Delilah.
A portion of this old school building dates to 1929; another section was constructed in the 1960s.
The exterior walls still look like it's time for bells to ring and children to sing. "There's really not much that you can do to the outside of the building to disguise it," Arnt says. "And I don't know that you want to."
Just before this school was shuttered and subsequently sold, officials put on a fresh roof and installed new windows. Soon after, Arnt's father-in-law, the late George Amos, bought the brick building at an auction in 1987.
"He bought it just because it was a good deal."
It took another 14 years before Arnt assigned himself a task that most shop class students would only dream about: Refigure walls, bust out blocks, paint and plaster.
In the end, the Fayetteville Consolidated School became the Country River Inn in 2005. "And a lot of the people who stay here are current or previous schoolteachers," Arnt says.
Guests enjoy hot breakfasts – scrambled eggs, sausage, hash browns and pancakes – in what was once the school cafeteria. Still, Arnt says, "There's not one square inch of this building that looks the same."
Restaurant for Recess: Brush up on the who's who of history with the menu names at the Secret Sandwich Society (304-574-4777) in Fayetteville. The "Fillmore," for one, is quite filling - and stuffed with fried eggplant, cherry peppers, onions and provolone cheese.
---