The story below is an excerpt from our July/August 2016 issue. For the rest of this story and more like it subscribe today, log in to read our digital edition or download our FREE iOS app. Thank you!
---
From sleeping to dreaming, hiking to biking, roaming the Roan and navigating the New, there is, oh, so much to check off on a bucket list in what we call "Blue Ridge Country."
---
×
Blue Ridge Bucket List: Ober Gatlinburg
×
Blue Ridge Bucket List: Whitewater Falls
×
Blue Ridge Bucket List: Talking Trees
×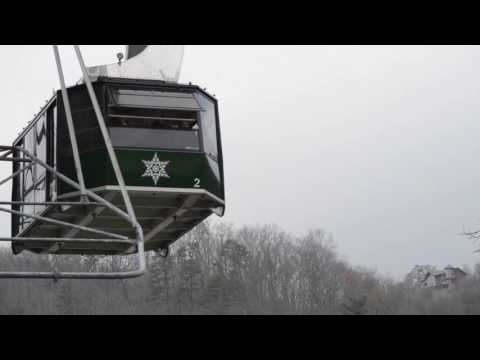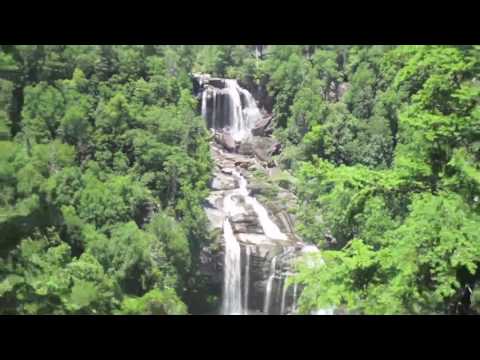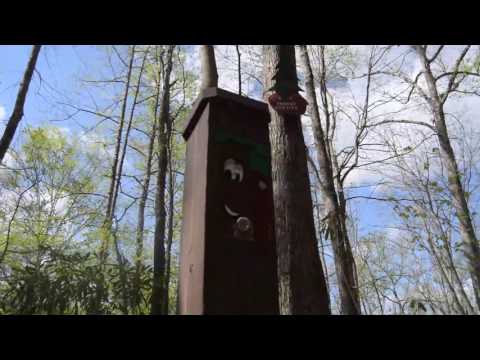 ---
Have you ever found the Lost Sea? Did you see Rock City? Have you raced a woolly worm or rammed ramps down your throat in quest of cash? Have you ever said "good-night" to John-Boy?
 Here are dozens to-do's. From the wild to the wonderful, enjoy this bucket list of sights and sites, feats and fun.
1. Discover a fairy stone. Let's start with some good luck. That's what you'll have, some say, if you can find rocks shaped like little crosses. These were formed, according to legend, from the tears of fairies who cried when Jesus Christ died. OK, there is also a scientific explanation for such "fairy stones" or "cross rocks." But, never mind—where can you find one? Best bet is Fairy Stone State Park (276-930-2424) in Patrick County, Virginia, about a half-hour east of the Blue Ridge Parkway, near the famous Mabry Mill.
2. Find a Franklin fortune. You're going to need an actual bucket to find a Franklin fortune at what's been dubbed the "Gem Capital of the World." North Carolina's Franklin (discoverfranklinnc.com) is a Macon County town overflowing with gem mines and string of sifters to sort through jewels of all kinds and colors.
 3. Watch the fiery fireflies. The male fireflies at Elkmont put on quite a synchronized show in the Great Smokies: They all flash at once in the woods of Tennessee as part of a mating ritual. But this rare show lasts only for about two weeks in late May/early June. And you must reserve hard-to-get tickets through the Great Smoky Mountains National Park once shuttles are announced each April (nps.gov/grsm).
4. See the Brown Mountain Lights. For untold time, mysterious lights have appeared at Brown Mountain in North Carolina. Theories abound on what makes these lights hover on the outskirts of Morganton (brownmountainlights.com). Some say it's science; some say it's legend. And when will you see them? Well, who knows? One tourism director describes the appearance of these mysterious glowing orbs as "frequently infrequent."
5. Witness the moonbow of Kentucky. Cumberland Falls State Resort Park near Corbin, Kentucky (606-528-8860/corbinkytourism.com) features a thundering waterfall dropping 68 feet. It's a frothy fountain that's delightful in the daytime. But come here at night and join hundreds of others who squint to see one of the few mysterious moonbows in the world, visible on moonlit evenings. The arch appears much like a mysterious flashlight shining across the base of the falls.
6. Hike to the highest waterfall. More than one state claims a place to be the East Coast's highest waterfall (or highest east of the Mississippi, or highest east of the Rockies, or highest in Eastern North America). Only way to settle this: Take a tape-measure into the woods and check out the 700-foot plunge of Buckeye Falls in northeast Tennessee near Erwin (netta.com/waterfalls); Virginia's Crabtree Falls, dropping and cascading for 1,200 feet in the George Washington National Forest (fs.usda.gov/gwjnf/); and North Carolina's 411-foot drop of Whitewater Falls in the Nantahala National Forest at Jackson County, North Carolina (fs.usda.gov/nfsnc).
7. Reach the high and low of the parkway. Obviously, taking a drive (or walk or bicycle trip) on the entire Blue Ridge Parkway should be on everyone's bucket list. But so should simply reaching the highs and lows! You can hit the high point —at an elevation of 6,047 feet—in Jackson County, North Carolina, at Richland Balsam Overlook (MP 431.4). You'll dip down to the low point—at only 649 feet above sea level—at the James River in Virginia (MP 63.6).
 8. Chase waterfalls on the Blue Ridge Parkway. Water falls in scattered spots along the Blue Ridge Parkway in both Virginia and North Carolina. Want to stop and see some? Take note of the mileposts (MP) on your next journey, and venture to White Rock Falls (MP 19.9); Wigwam Falls (MP 34.4); Apple Orchard Falls (MP 78.4); Fallingwater Cascades (MP 83.1); Cascades (MP 271.9); Boone Fork Falls (MP 296.4); Linville Falls and Duggers Creek Falls (MP 316.4); Crabtree Falls (MP 339.5); Glassmine Falls (MP 361.2); and Douglas Falls (MP 364.6).
 9. Stop, look and listen on the Skyline Drive. If the Blue Ridge Parkway is not enough, slow down to 35 mph, and head north on the Skyline Drive (nps.gov.shen/index.htm), a 105-mile journey with 75 overlooks between Rockfish Gap and Front Royal through Virginia's Shenandoah National Park.
10. Cruise The Crooked Road. Southwest Virginia has become known as the "Crooked Road Region" with dozens of sites celebrating old-time mountain music on The Crooked Road: Virginia's Heritage Music Trail. But don't get confused: You must still take the actual route of The Crooked Road (crookedroad.org) from Rocky Mount to Breaks Interstate Park for more than 250 miles to connect sites like the Blue Ridge Music Center on the Blue Ridge Parkway to the Carter Family Fold, Heartwood and the Ralph Stanley Museum.
---
... The story above is an excerpt from our July/August 2016 issue. For the rest of this story and more like it subscribe today, log in to read our digital edition or download our FREE iOS app. Thank you!